Meet The Off Leash K9 Team
Kasey & Frank - Trainer/Owner
Kasey, a key member of the Off Leash team since June 2020, has been a passionate dog lover her entire life. Originating from Southwest Missouri, she combined her passion for dogs with a degree in Business Marketing to bring a unique approach to her role. Kasey's interest in professional dog training was sparked when she acquired her German Shepherd, Sarg, who was trained by Off Leash K9. Today, she is committed to helping residents in Columbia, Missouri, and beyond, to form a deeper bond with their dogs.
Frank, originally from California, moved to Reeds Spring, Missouri, in 1993 before settling in Forsyth. After a successful career in sales, he earned his P.O.S.T certification from Drury University in 2007. The following year, Frank embarked on a 13-year tenure with the police force, serving as a patrol officer, SWAT operator, K9 Handler & Trainer, and finally retiring as a detective. His enduring passion for dog training guided him to Off Leash K9 Training in 2020.
Together, Kasey and Frank bring an unmatched blend of enthusiasm, expertise, and experience to their roles and take immense pride as the owners of Off Leash K9 Training Central Missouri & NW Arkansas. Their shared vision and dedication ensure the provision of exceptional dog training services to the local community.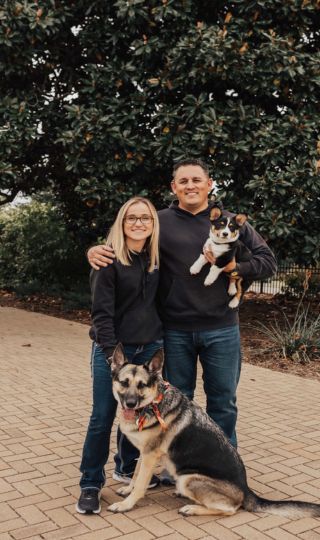 Hey there, I'm Victoria! I'm a professional K9 Trainer who's passionate about helping people build stronger connections with their furry family members. I was born in Texas and grew up in Branson, MO, where I developed a deep appreciation for pets, especially dogs, thanks to my family's love for them.
My love for pups only grew as I got closer to my Belgian Malinois, Oliver. He inspired me to dive deep into K9 training, and with the help of my mentor Kasey, who trained both of us under the Off Leash K9 Trainer program, I got really good at it.
Wanting to take my skills further and share them with others, I headed to Off Leash K9 Training School in Fredericksburg, Virginia, in October 2021, and graduated at the top of my class.
I'm super excited to help my community by giving dog owners the tools they need to get familiar with their four-legged friends and make some unforgettable memories together! "
Hey everyone, I'm Micah! I've been training dogs for about five years—anything from cuddly couch dogs to working police dogs and anything in between. I'm from Ohio, where I got my first working dog and discovered my passion for training dogs.

I attended a decoy seminar in Virginia and a handler course in 2019/2020 and haven't stopped learning since. When I'm not training obedience, You can often find me in the suit for police dogs or helping out with the kid's class at Diamond State martial arts.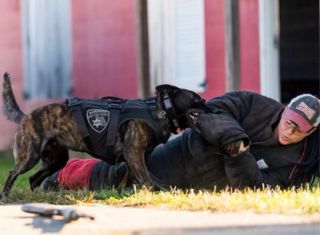 do you have questions for us?
Or Call us for a free consultation today!
About Off Leash K9 Training
Dog Trainers that Are Recognized Around The World!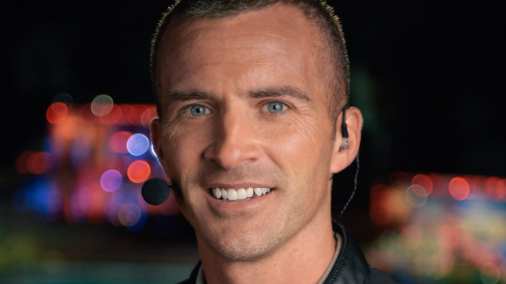 Nick White is the Owner and Founder of Off Leash K9 Training.  Nick is a former US Marine and former US Secret Service. He currently has over 130+ dog training locations throughout the United States.
Nick is globally recognized as being one of the top dog trainers in the world.  He has 2 official world records in off leash obedience, named on Wikipedia as one of the top 20 dog trainers in the world, recently named top 10 trainer in the world by bestdogtrainers.org, has been featured in many magazines and shows, and he is regularly requested by the top celebrities and athletes! He has been called upon by people such as actor Ryan Reynolds, WWE's John Cena, MLB All Star Max Scherzer, UFC World Champion Jon "Bones" Jones, and many more!
You can visit our YouTube Channel and watch over 1500+ before/after videos of Nick and his team's work!  Off Leash K9 Training has more documented videos than any dog training business in the entire world!